Rob and Joanna welcome you to the Paddock Plants website
We are a family-run plant nursery based near Southampton in Hampshire offering an interesting range of perennials, grasses, ferns and shrubs for your garden, including some more unusual varieties or plants new to the UK market. We also offer a selection of choice indoor plants. We grow our plants peat-free and without chemicals in 2 litre and 1 litre pots and, other than a few more tender specimens, they are overwintered in the open. Buy our plants online and have them delivered to your door by 24 hour courier throughout mainland UK. Or visit us and see for yourself what we grow. Find out more about us here.
Rob
is Joanna's husband, claims to know a thing or two about plants and also that he does most of the hard work.
Joanna
is sole proprietor of Paddock Plants and is therefore the boss. The office is her undisputed domain (but see below).
Deb
is Joanna's mum and is the lady you will meet on our stand at events.
Finbar
our Briard puppy is the (apprentice but learning fast) chief welcoming party at the nursery.
Tango
is i/c the office and may be too busy to see you. But you never know, you may be lucky.
Delivery
Once you place your order we aim to deliver your plants to you as soon as we can. Very small orders (one or two plants) we can often send by first class Royal Mail, but most orders are delivered by 24 hour courier (that's 24 hours from date of despatch, not date of order), for which there is a sliding scale of charges depending on weight. We normally despatch orders on Monday, Tuesday or Wednesday (depending on weekend show commitments) and you should receive your plants the day after they are collected from us, Rob takes great care in packing the plants (one customer described the experience of unpacking her box of plants as being like Christmas!) to ensure they get to you in as good a condition as possible. Plants are removed from their pots before sending and we avoid use of plastics as far as possible in our packing. For more details on delivery, see this page. For help with placing an order and making payment click here.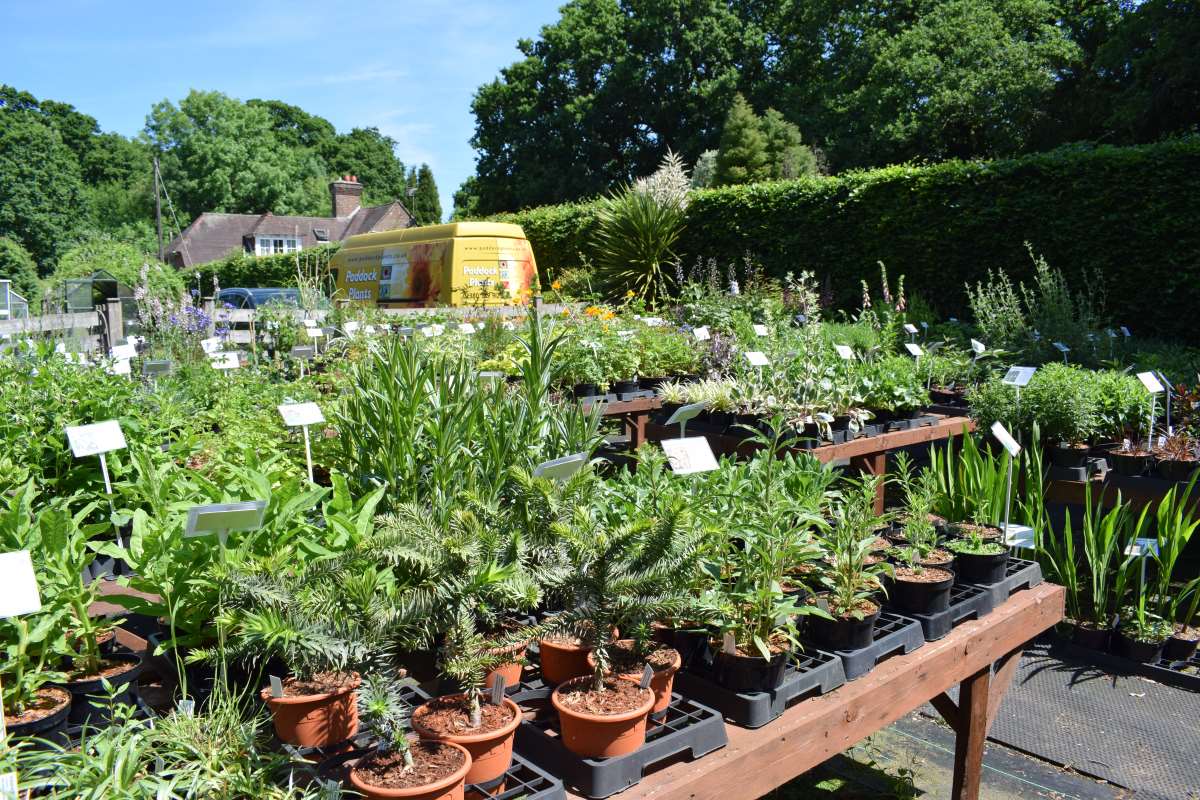 Our opening hours are variable (see here), but we do have a small but perfectly formed sales and display area with lots of lovely plants on show. We live on site so are generally around, but to avoid disappointment it is best if you give us a call or drop us an e-mail just to be sure we are around when you intend to come. You will be very welcome. Full directions here.