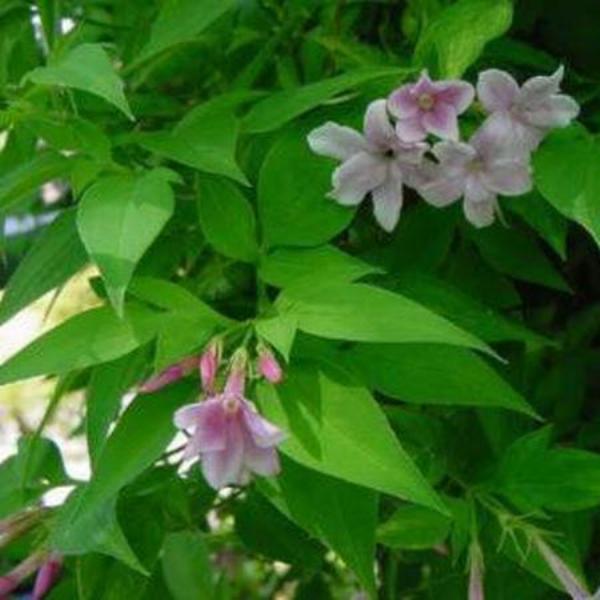 JASMINUM STEPHANENSE
Jasminum x Stephanense is a charming semi-evergreen twining climber with olive green leaves and delicate pale pink fragrant flowers in early to mid summer. Give it a sheltered wall or fence, as it does best in a warm position. Any reasonable soil.T o 15 feet. 2 or 3 litre deep pot.
Jasminum x Stephanense is, as you might deduce from the x in its name, a cross between two species of jasmine, in this case J. Beesianum and J. Officinale. Given that the flowers of the former are red and those of the latter white, it's not a huge surprise that the flowers of this cross are pink.
This short video offers some nice closeups of a very floriferous specimen of Jasminum x Stephanense.
Jasminum x Stephanense is a twining hardy climber with narrow green leaves and scented pale pink flowers in summer suitable for sun or semi-shade.
Use this form if you wish to be informed when an out of stock plant becomes available.